As we all might know, a roller bearing is a mechanical component that supports connecting and rotating shafts to help with movement and mobilization within machinery. In short, it's a metal element used to reduce friction and accomplish crucial versatility from radial, axial and thrust loads.
1. Cylindrical Roller Bearings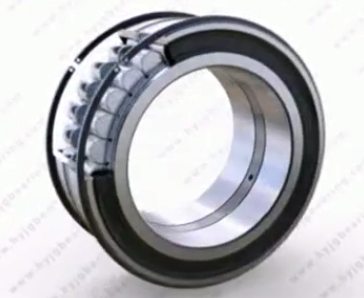 The first of the roller bearings is the cylindrical bearing characterized in name by its cross-section. The cage and inner ring of the roller bearing holds several micro-cylinders.
a) Role
As the leading roller bearings supplier in China, it's important we advise that cylindrical roller bearings are also known through the mechanical industry as straight roller bearings. They are designed to allow for thermal expansion during the transmission of power to allow for high performance and durability even when placed under stressful conditions.
b) Function
The overall function of the cylindrical format is to use their conveyor-like maneuverability to minimize friction for heavy radial loads. As a primarily radial bearing (rather than an axial bearing) it is designed to withstand forces perpendicular to the access.
c) Advantages
Cylindrical bearings are one of the most sourced and applied components from your roller bearings supplier in Singapore. This is because, despite managing limited thrust loads, their radial design allows them to take high speeds and their uniformity allows them to be an interchangeable and repairable element.
d) Applications
Used in a wide variety of applications, cylindrical bearings can be seen in industries from power generation to the auto industry.