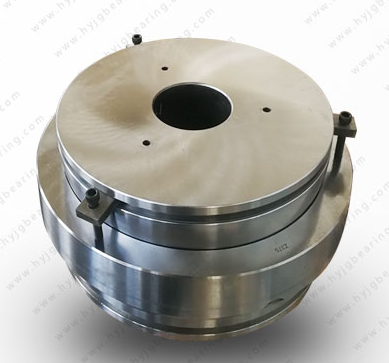 A bearing is important part of any application as the basic for design is to increase the efficiency of the machinery. These bearing are very time saving, effective and complete utility package. It supports the moving element while process. They are also capable to carry heavy load and also prevent motion in the direction of the applied for force.
It has capacity to resist radial and axial load from any direction. It has capacity to solve several misalignments also. In few applications these bearing are located between two surfaces which linkage all the components very well. Let have a look:
Structure and utility:
Spherical plain bearing is angular rotational bearing which has a central point in two right directions. They are design to carry extreme heavy load. Spherical bearing can be either single or double row in construction. It enhances the life of machinery with proper lubricant oil. It has resistance power to take shocking load as well. The bearing type is ideal for equipment that involves oscillating, aligning or else articulated movement.
It is designed to accommodate rod or shafts when misalignment occurs. This one is self -lubricant and less in weight. It comes in material nylons, steel and plastic polytetrafluoroethylene (PTFE) which is low in cost with feature wherein it always rotates on its own axis. It is commonly used in drive shafts, railway engines, sewing machine, car suspensions, heavy machinery, robotics, airplanes and so on. It is especially designed for super speedy and heavy application. The bearing consists of two rings one is inner and other one outer ring which ensures the movement in axial load in particular direction. It also has lock system feature from inner ring which is confined the outer ring of the bearing. It accommodates alignment in movement between a hose and shaft. It is commonly used for longer shafts application.
Can very well accommodate extreme level of loads
On the other side Angular Contact Ball Bearing consist of raceways in outer & inner ring both sides. The bearing type is especially designed to accommodate the extreme load. It comes in variety single or double row type as per requirement of the machinery. Pillow Block Bearing is very tough bearing which is made of hosing which directly fixed in it. It enhances speed and accuracy both. It is capable to give direct impact on the application.
Moreover, these bearings efficiently work in extreme heavy load. In most of the industries the choice of bearing is difficult task because it directly gives impact on the application performance. These bearing takes the force and directly transmit them to the frame. These bearing ensure the rotation free movement with low friction.
While choosing right kind of Spherical bearing always go through reputed brand for quality product, durability and reliability.